The ultimate guide by Spacest
In an increasingly interconnected and fast-paced world, the concept of housing is undergoing a significant transformation. Coliving, an emerging trend in the real estate sector, is redefining how people live and interact within living spaces.
In this guide you will explore with the Spacest Team the coliving phenomenon, the spaces dedicated to this form of living, and the different types of housing that are attracting the attention of young workers and digital nomads.
What is Coliving?
Coliving is an innovative approach to housing that blends private spaces with common areas, promoting an environment of sharing and community.
This trend is primarily aimed at professionals, digital nomads, students, and anyone seeking a flexible and social living experience.
Coliving spaces offer not just accommodation but also opportunities for networking, personal and professional growth: discover coworking in our guide to the Best Coworking Spaces in Milan.
Therefore, coliving represents a modern mode of cohabitation, a shared living experience adapted to the contemporary pace of life.
The most distinctive and valuable element of coliving is the community that forms within these spaces.
The living environments, thoughtfully furnished and designed to meet these needs, provide a vibrant and interactive setting, encouraging the exchange of ideas and sharing of experiences among residents.
Coliving spaces
Coliving spaces are designed to be functional, comfortable, and stimulating.
Typically, these properties include single or shared rooms in apartments or entire houses with essential amenities like bathrooms and kitchen areas.
Common areas such as lunch zones, lounge and relaxation areas, coworking spaces, Wi-Fi connections, and sometimes gyms or terraces are also present.
The goal is to create an environment that fosters interaction and collaboration among residents, as well as to prepare residents for psychological and physical well-being.
Types of Coliving accommodations
But what are the most popular types of coliving accommodation? The Spacest team has selected for you the trendiest coliving accommodations of the moment.
Coliving apartments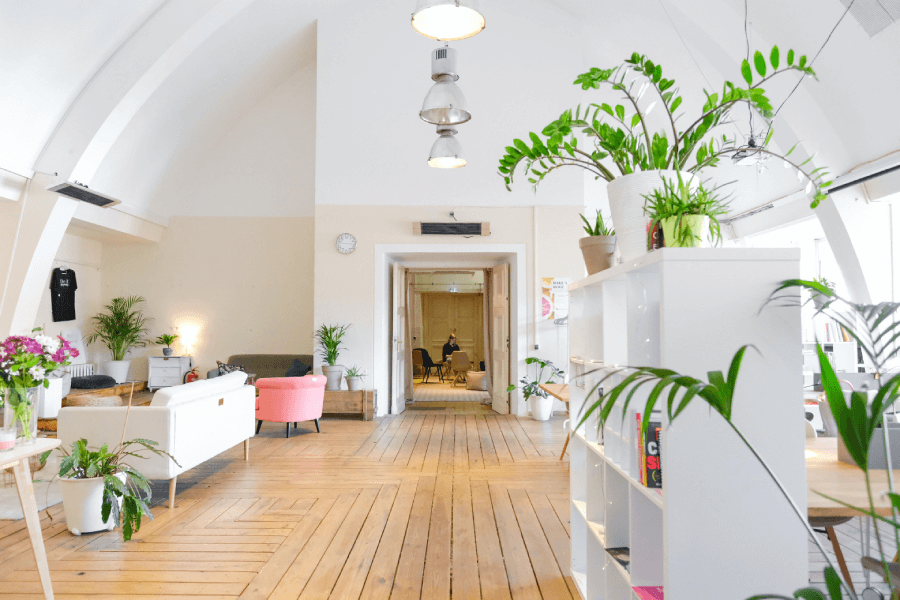 Coliving apartments are ideal for those seeking privacy without giving up community. These apartments are often equipped with modern furniture and access to shared services. They are perfect for young professionals or those moving to a new city and looking for a ready-to-use housing option.
Coliving houses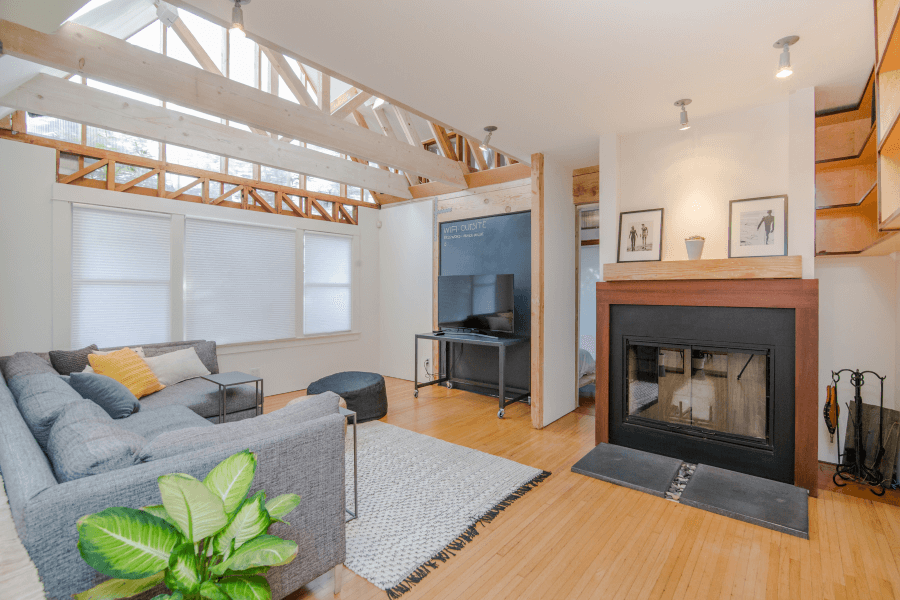 Coliving houses offer a more domestic experience. Tenants have their own room but share common spaces such as the kitchen, living room, and garden. These structures are ideal for groups of friends or those seeking a sense of family and community.
Coliving residences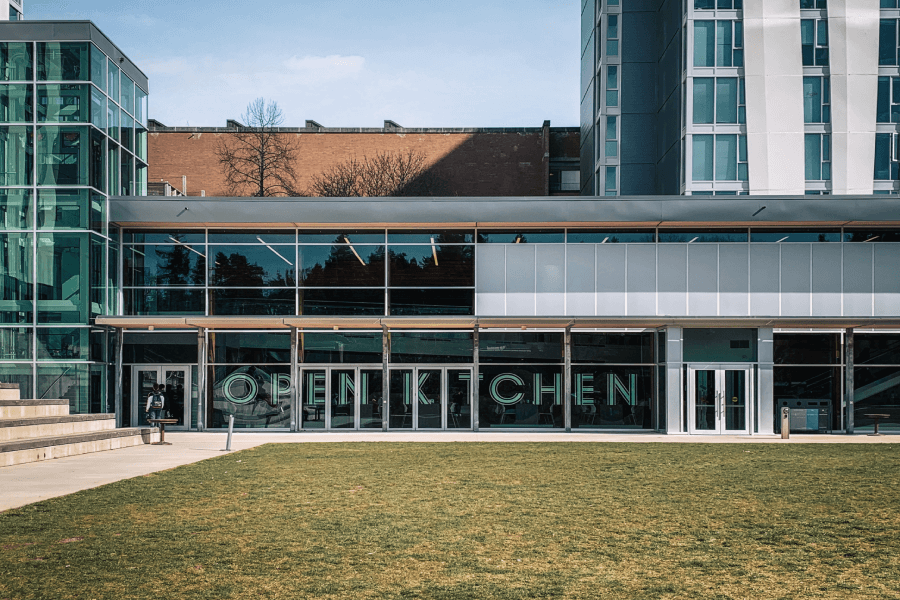 Coliving residences are larger structures, often similar to network hostels or boutique hotels, offering a variety of additional services such as networking events, wellness programs, and social activities. These residences are perfect for those looking for a fully immersive experience in the Coliving community.
Discover our top Coliving rental listings in Madrid.
Benefits of Coliving
Coliving offers numerous advantages over traditional forms of renting:
Flexibility: medium-term leases and fully furnished spaces make Coliving a practical solution for those in need of flexibility;
Reduced costs: sharing common spaces and services can significantly cut living costs;
Community: coliving connects people with similar interests, facilitating the creation of professional and social networks;
Additional services: many coliving spaces provide services such as cleaning, maintenance, and security.
"Living in Coliving"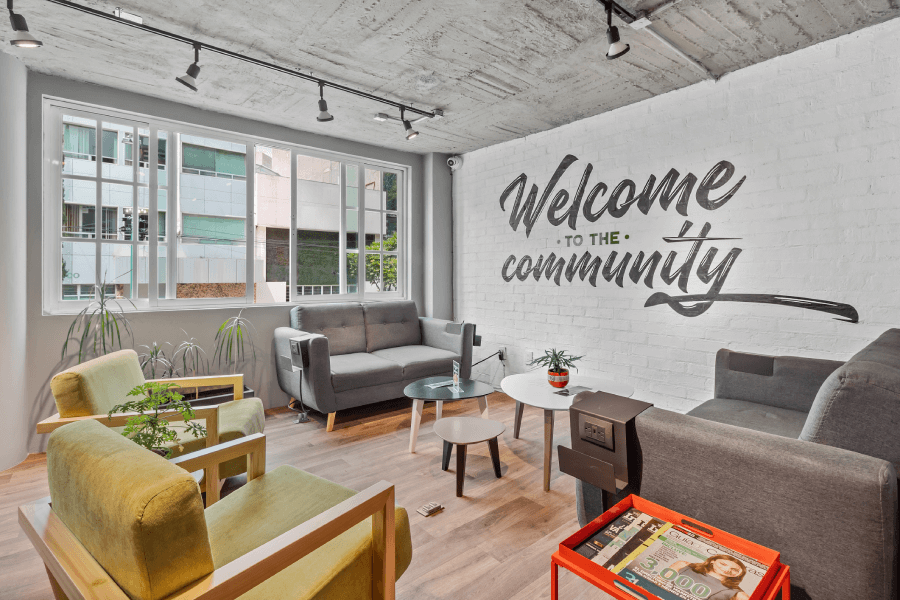 Coliving is not just a passing fad but a concrete response to the housing needs of a new generation of tenants.
For those seeking accommodation that offers flexibility, community, and comfort, coliving is an ideal solution.
Our online rental platform Spacest, keeps pace with this trend, offering a wide range of coliving options that adapt to different lifestyles and budgets.
Visit our site to discover how coliving can transform your living experience.